Pine Road New Exterior in Selbyville DE
It took a highly-skilled carpentry and trim team to implement numerous details to satisfy this homeowner's discerning taste and needs.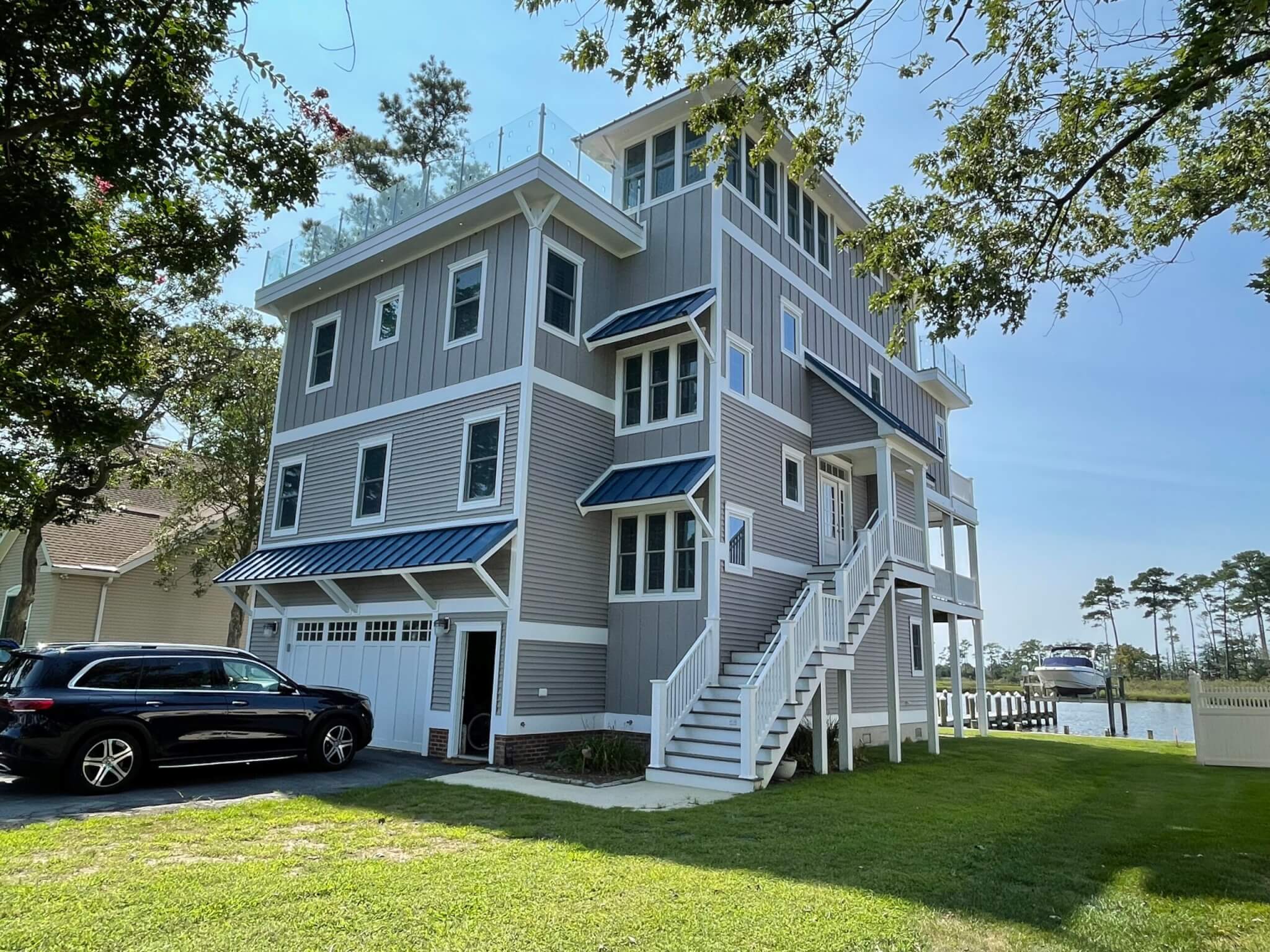 All window treatments were changed from standard casing to 3-piece craftsman-style heads. Even small details were incorporated, including ample perimeter eave accent lighting to create a warm glow after dark; drink-holder ledges around the pergola pilings; and 4 custom shower enclosures with niches. Another excellent example of craftsmanship was using the exact mix of metal roofs, with traditional and flat roofs, along with proper overhangs and simple brackets, to create the perfect scaling so these elements wouldn't be underwhelming or overpowering to the overall design. It's extremely important to utilize highly qualified carpentry and trim professionals because these final details are usually what someone notices first when approaching a home.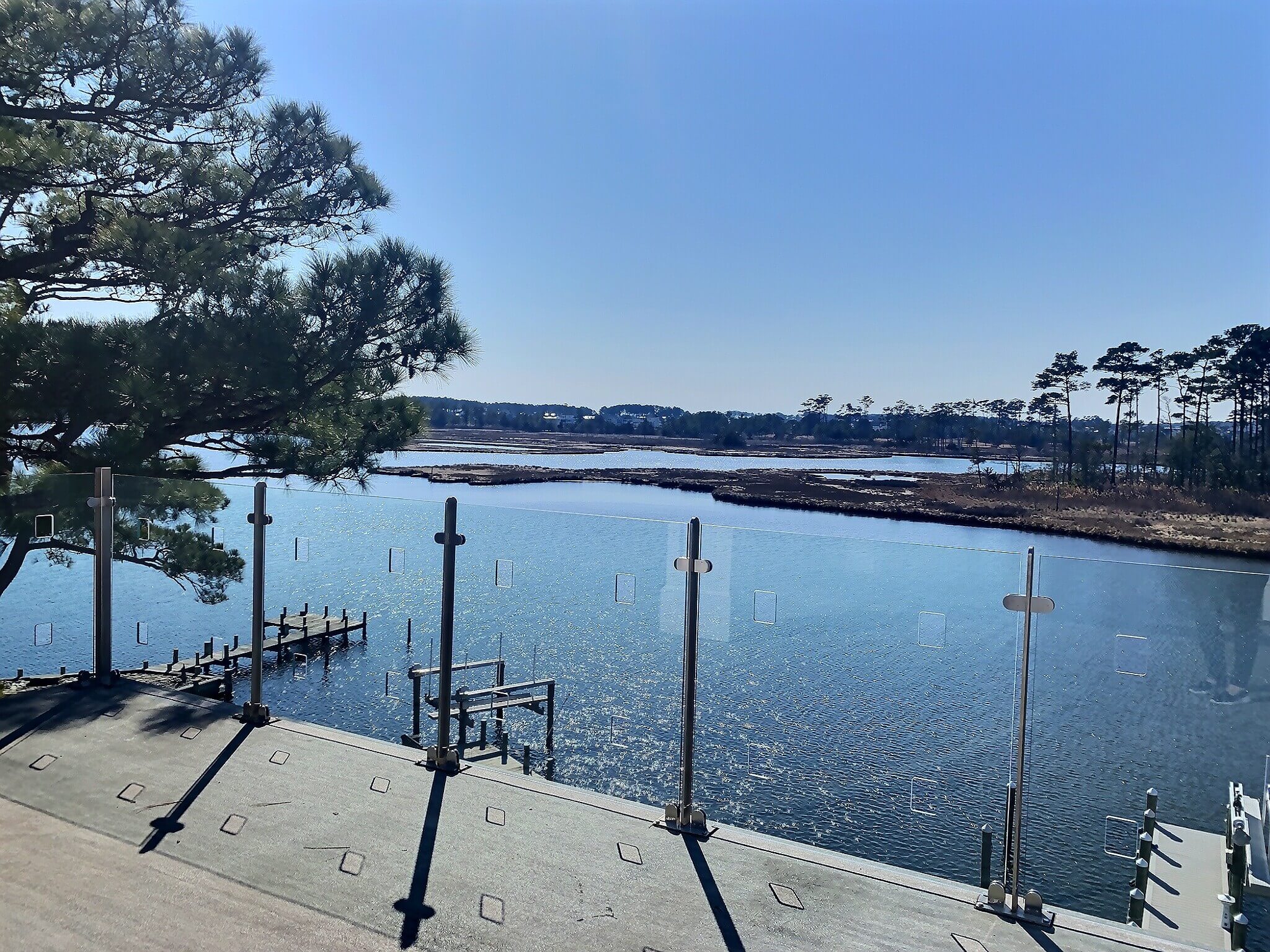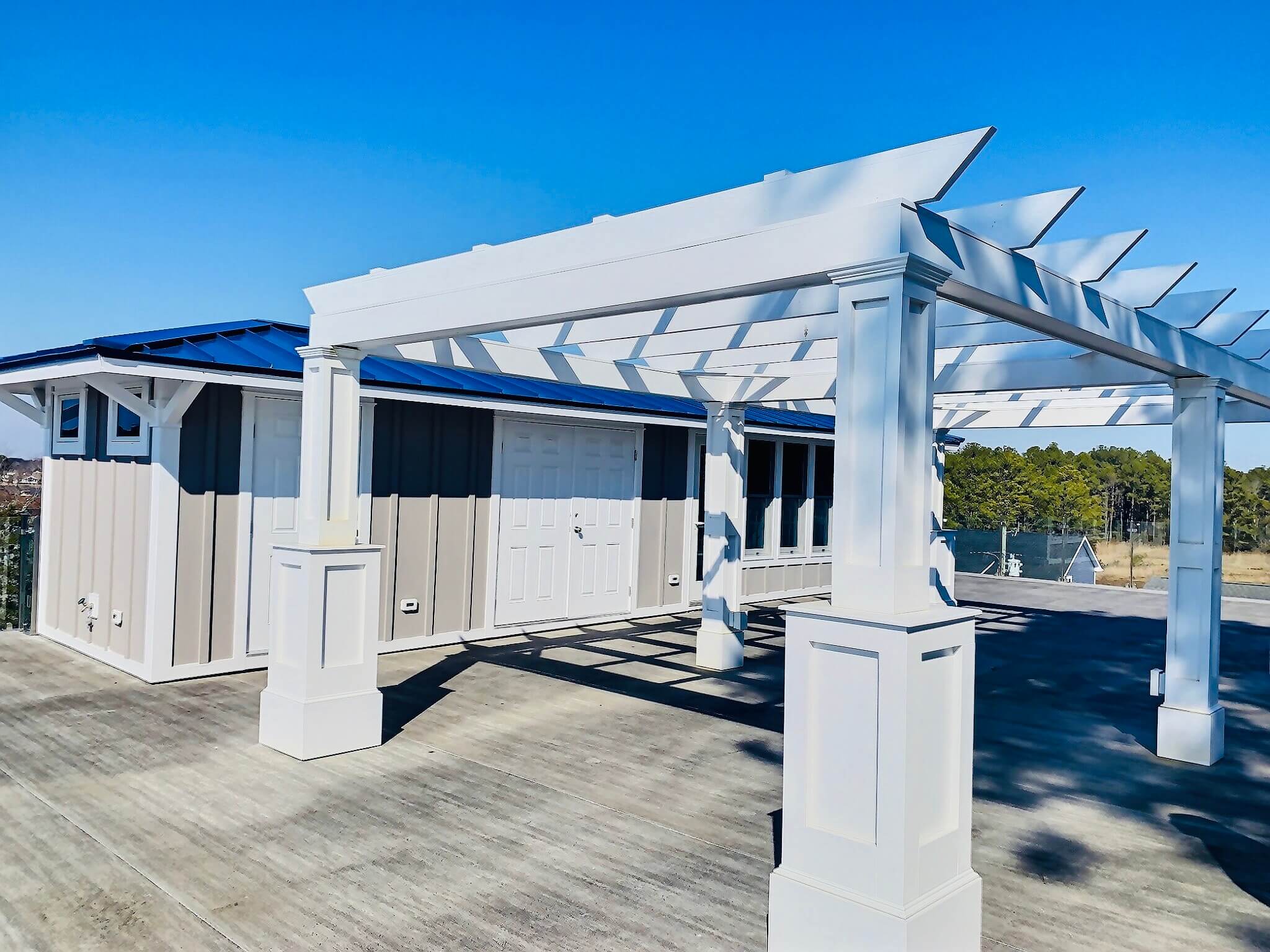 Before photo of the exterior of this Selbyville, DE home, and steel beam install below.