Bunting Avenue Deck Renovation in Fenwick Island
The 4 floors of decks on the rear of this beautiful ocean-front home, with little access, proved to be a huge challenge. Our experienced team came up with the idea to use helical piles along with engineered concrete caps as a practical solution to this inaccessible foundation area. The owners desired traditional deck boards, flat surfaces, and to be able to utilize the outside area in inclement weather. They also wanted to incorporate ceiling fans and recessed lighting at strategic points throughout this outdoor area.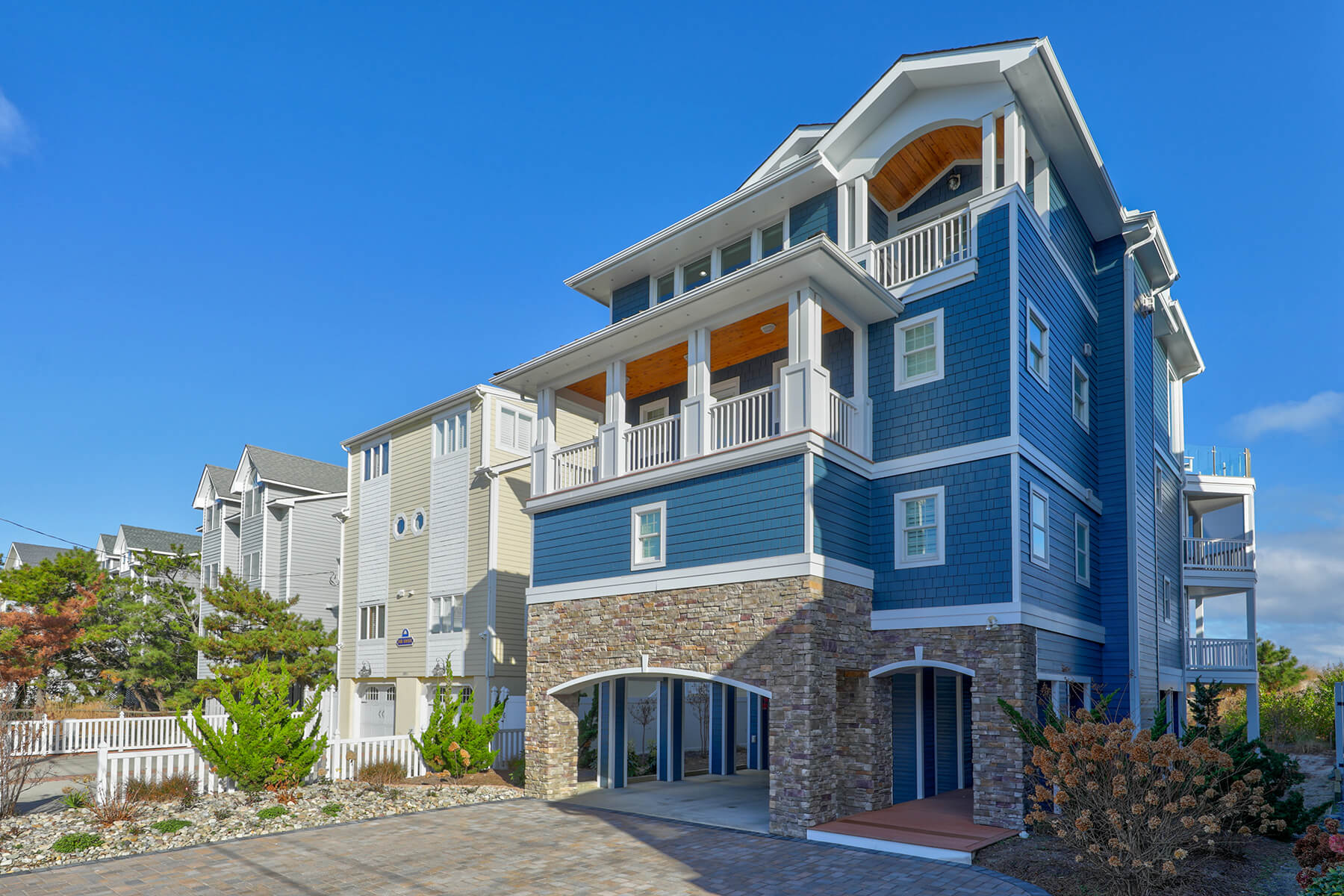 The Sea Light Design-Build team's solution included waterproofing all decks and installing sleepers for a traditional appearance. Extra attention to detail went into the exterior trim, columns, and the screen porch has multiple access points and perfectly situated interior spaces where incredible views of the ocean can be enjoyed.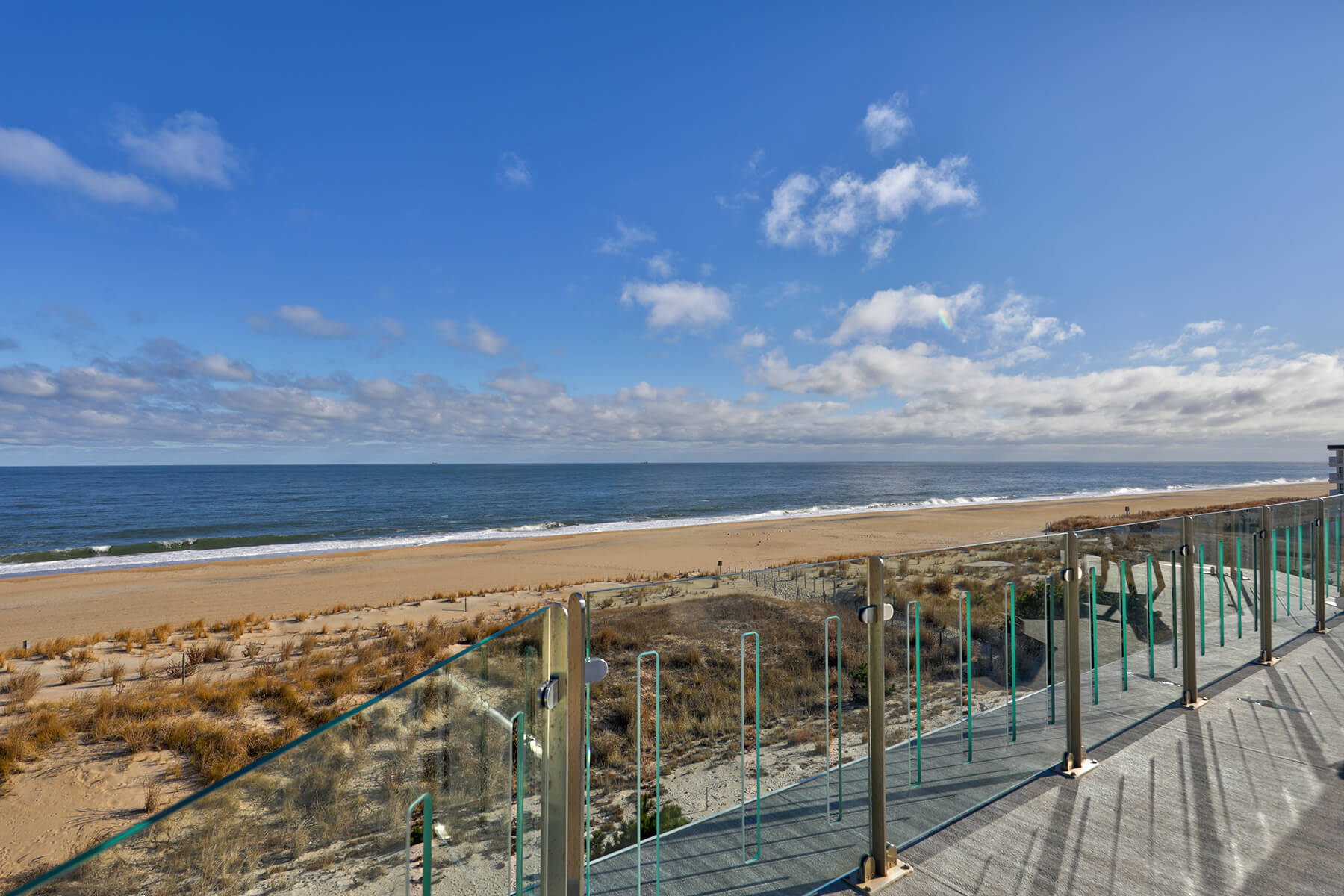 The ocean views from multiple levels along with owner access from every floor is unsurpassed in today's market. Glass rails with wind shear mitigation offer little obstruction of views while affording maximum protection to the homeowners and guests. This beach home underwent major, multi-floor remodeling and renovation inside and out. Creating a 270-degree viewing area on each floor of this beach home, while adding fenestration to the upper floor to gain the maximum visual effect, proved to be a hefty design challenge.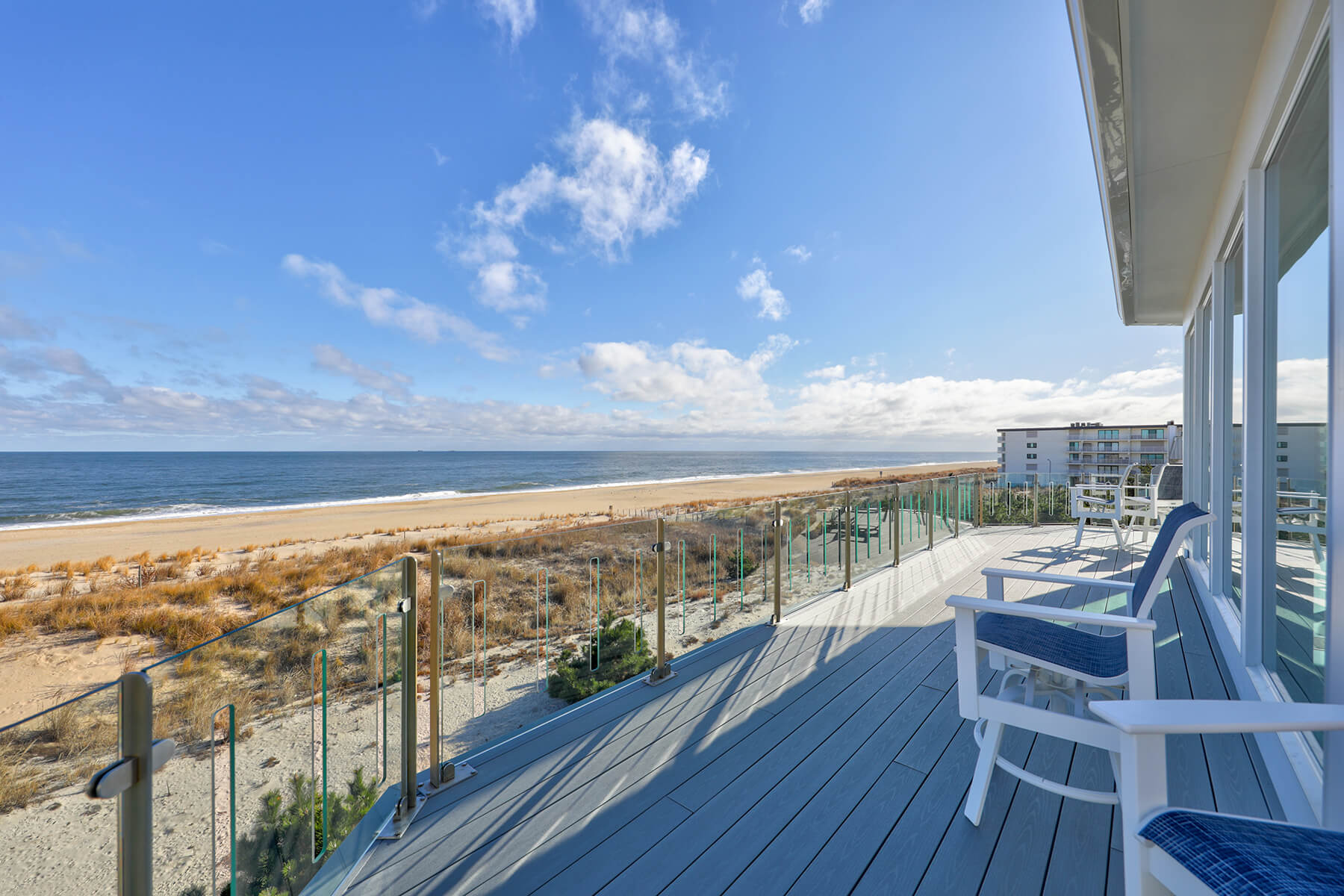 Designing multiple egress and ingress points to satisfy the homeowners desire to capture ocean access from every floor was achieved and expanded our client's vision.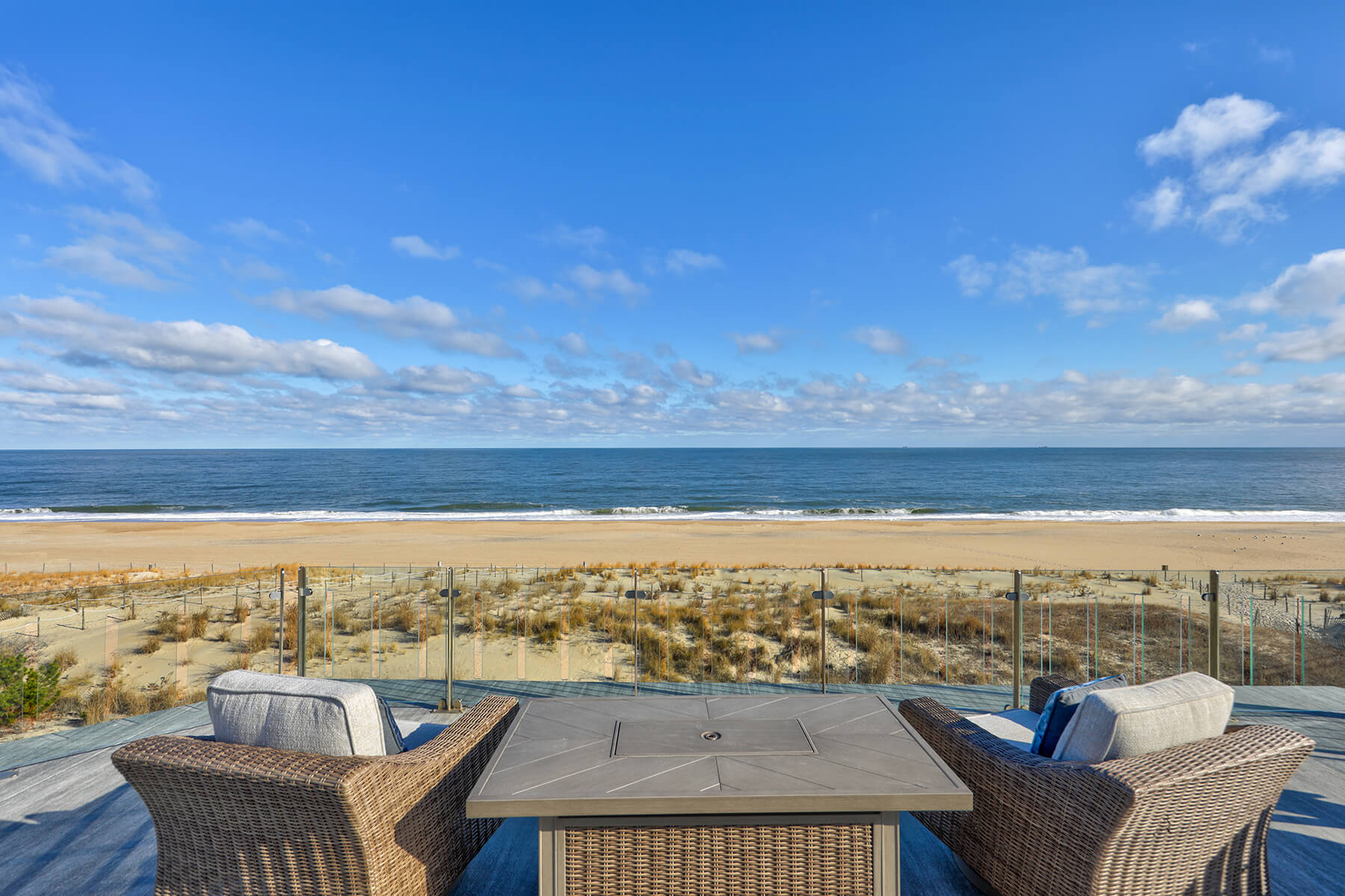 The custom design of glass panels that mitigate wind shear for the upper deck while adding minimal cost and very little obstruction to the ocean views, flawlessly completed this oceanside renovation. The homeowners love the new design, custom work and creative solution throughout.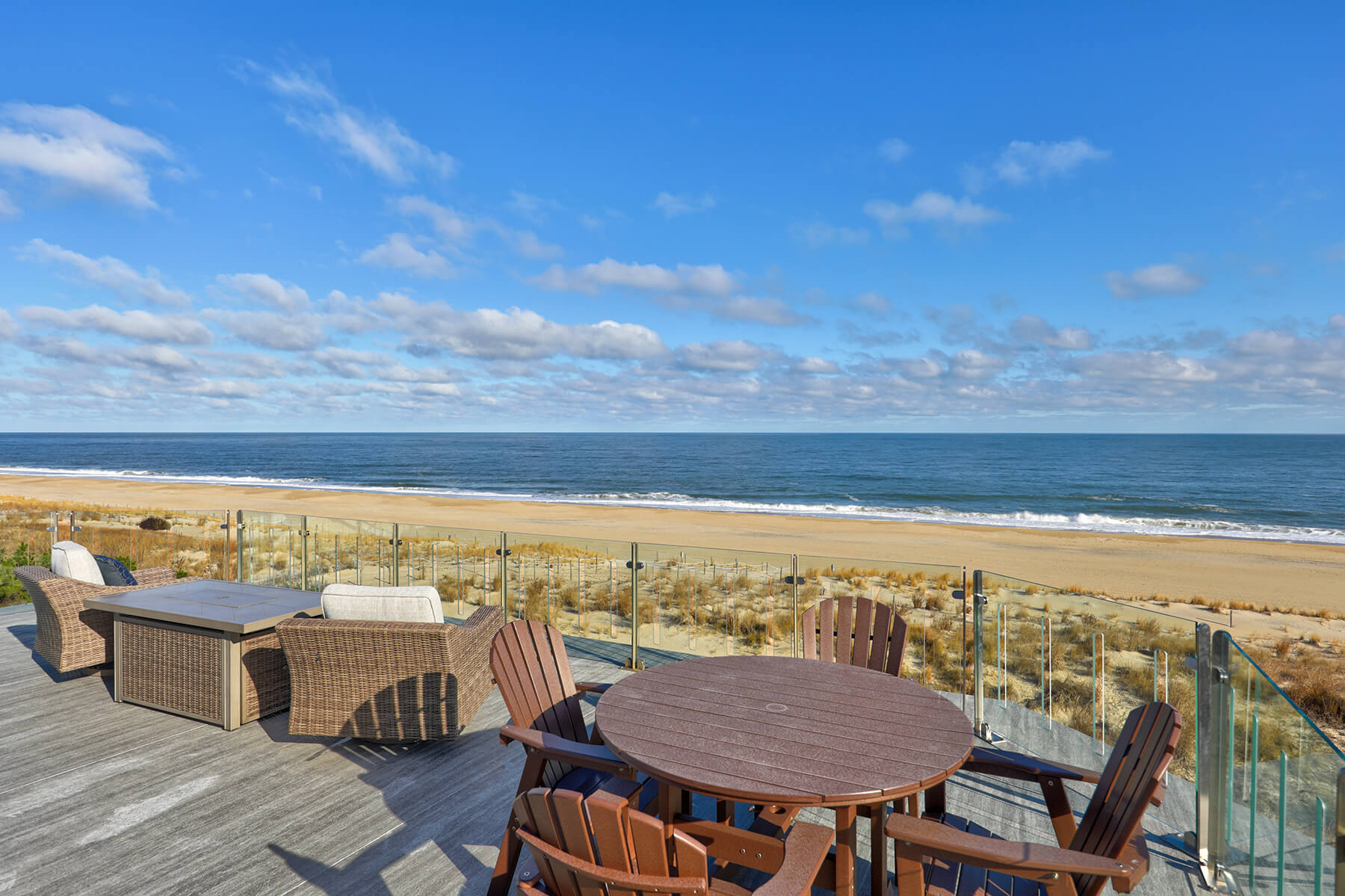 By striving to be the preferred Design-Build custom home builder and remodeling company in the Delaware beach resort community, Sea Light Design-Build consistently exceeds customer expectations while continuing to enhance their knowledge through each and every project. They also foster strong collaborative relationships with all their trade partners and employees to ensure a positive work environment through all projects for their clients.
(A before photo is below.)