Gordon Drive Bathroom Renovation in Frankford DE
Winner of the 2022 Builders and Remodelers Association Best Renovation Under $15k Regal
Award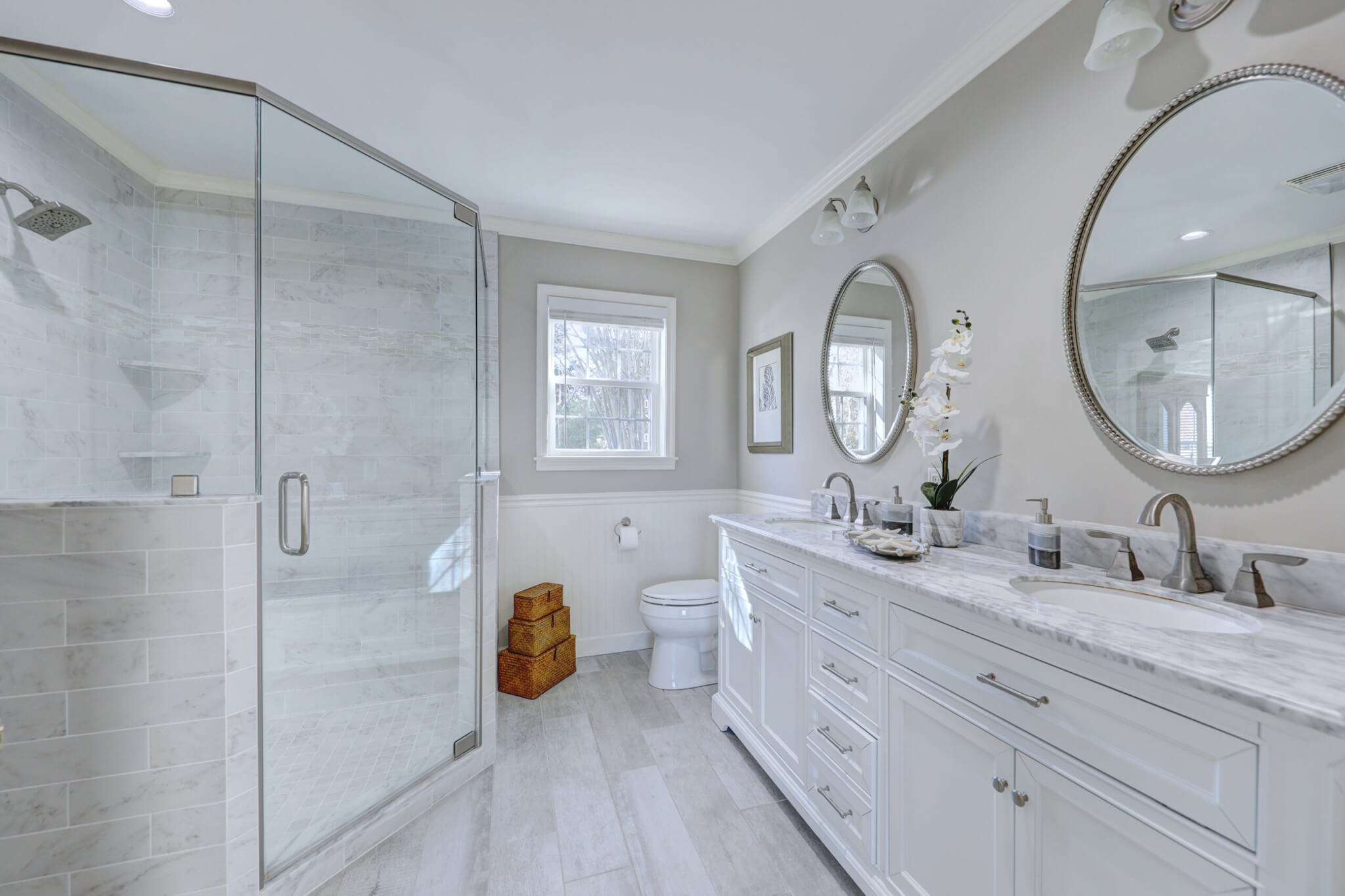 Because of the perfectionist architect and meticulous tile workers, this project came together beautifully. It was truly a team effort. From the crown molding to the intricate stone and tile work to the soft arctic grey paint on the walls, this new bathroom and closet is now a perfectly beautiful, inviting, and functional space. Multiple designers worked together to marry the wainscoting and vertical shiplap wall paneling with the vanity placement. Every detail was considered in this newly designed space. An outside window was strategically placed to bring in natural light. Even though photos show the exceptional finished guest bathroom, they don't show the important planning behind the walls as well. From properly positioning all electrical wires, HVAC lines and plumbing perfectly, in an incredible small space.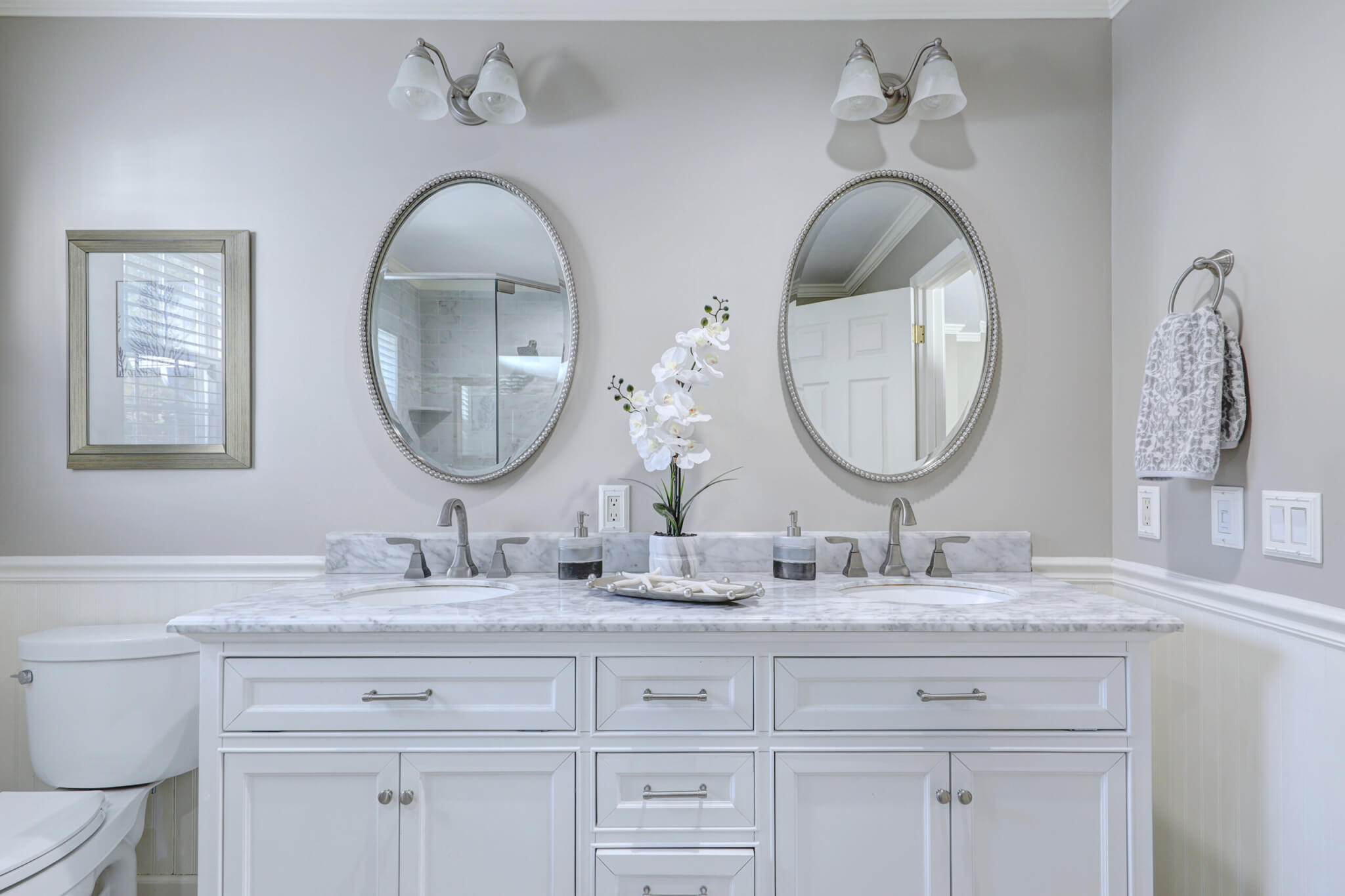 The owners wanted an inviting and beautiful guest bathroom that felt airy and more useful. The old, plastic bathtub/shower, single vanity, rug, tile and more were all removed. A large, double bowl vanity, custom walk-in shower, custom fitted glass door, wood like porcelain tile were all added. Smooth, modern accents finished off the space perfectly. From brushed nickel fixtures, to large space-creating oval mirrors, to intricate tile craftsmanship, and crown molding. The homeowners couldn't be happier. Even Mrs. Homeowner commented she'd love to have this as her owner's suite bathroom.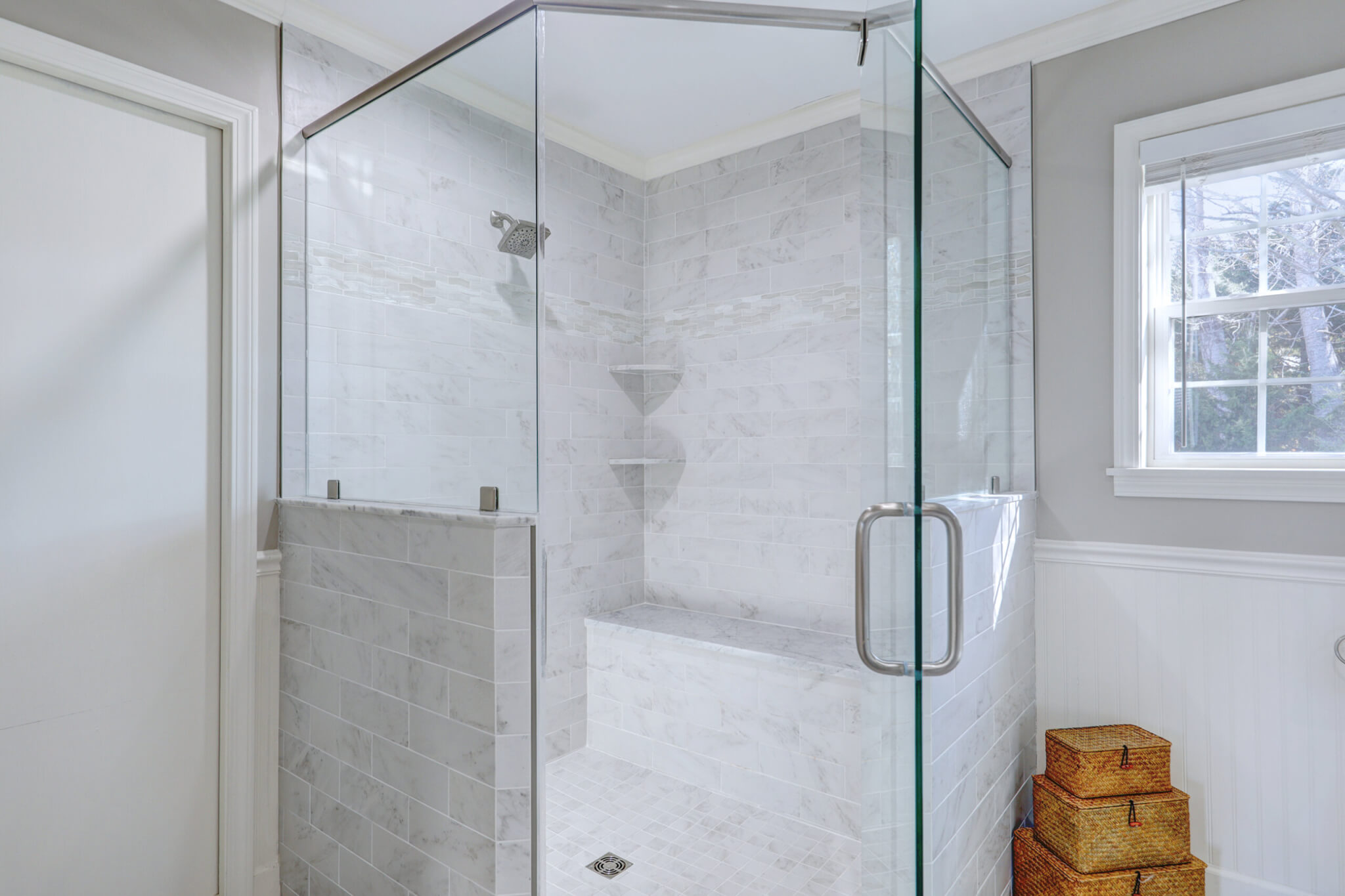 The outdated, plastic bathtub/shower took up a lot of valuable space and was hard to get in and out of. The new walk-in shower, with modern glass door, custom floor to ceiling tile, finish off the new shower.