Bunting Avenue Kitchen Renovation in Fenwick Island
This ocean-front beach home in Fenwick Island, Delaware had major, multi-floor remodeling and renovation, but the relocation and reinvented 590 square foot kitchen alone was a spectacular feat.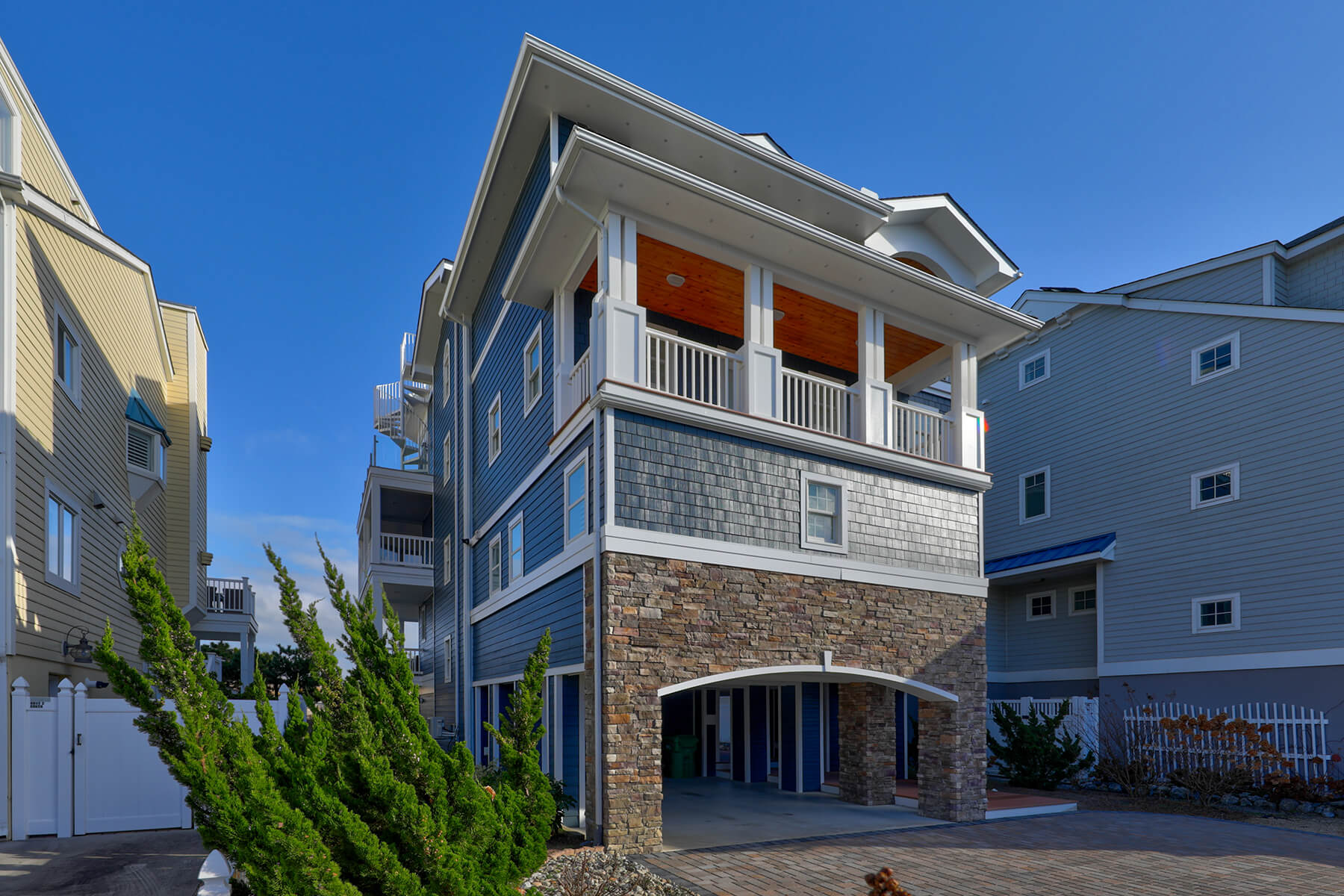 You'll see why just about any chef might be distracted by the panoramic views of the Atlantic Ocean just to the East or the architecturally-designed ceiling above, or the many modern amenities this kitchen project boasts.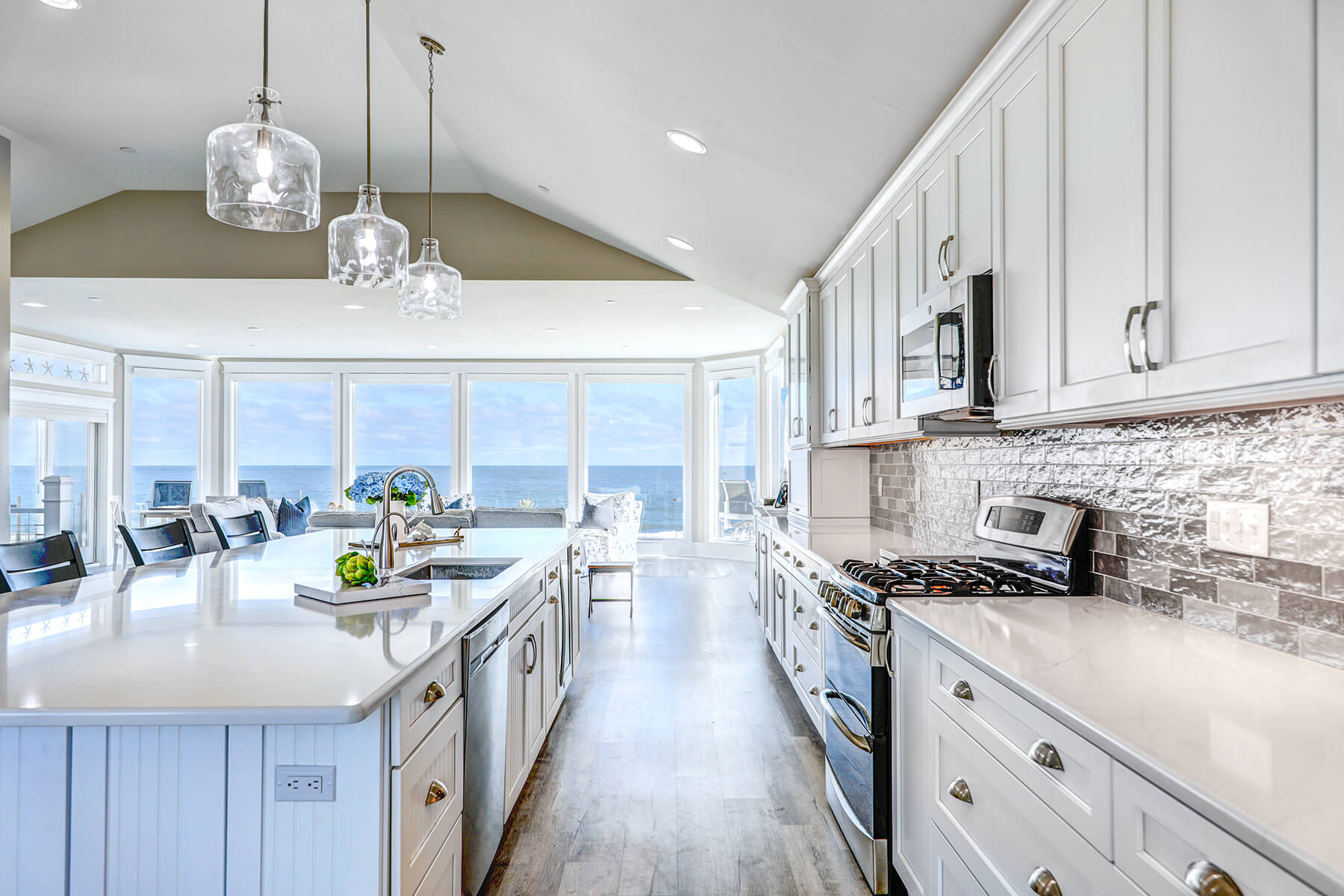 The homeowners were thrilled with the creative layout, the attention to traffic flow, lighting, and especially the many creative solutions presented by the Sea Light Design-Build team to even the smallest customer request.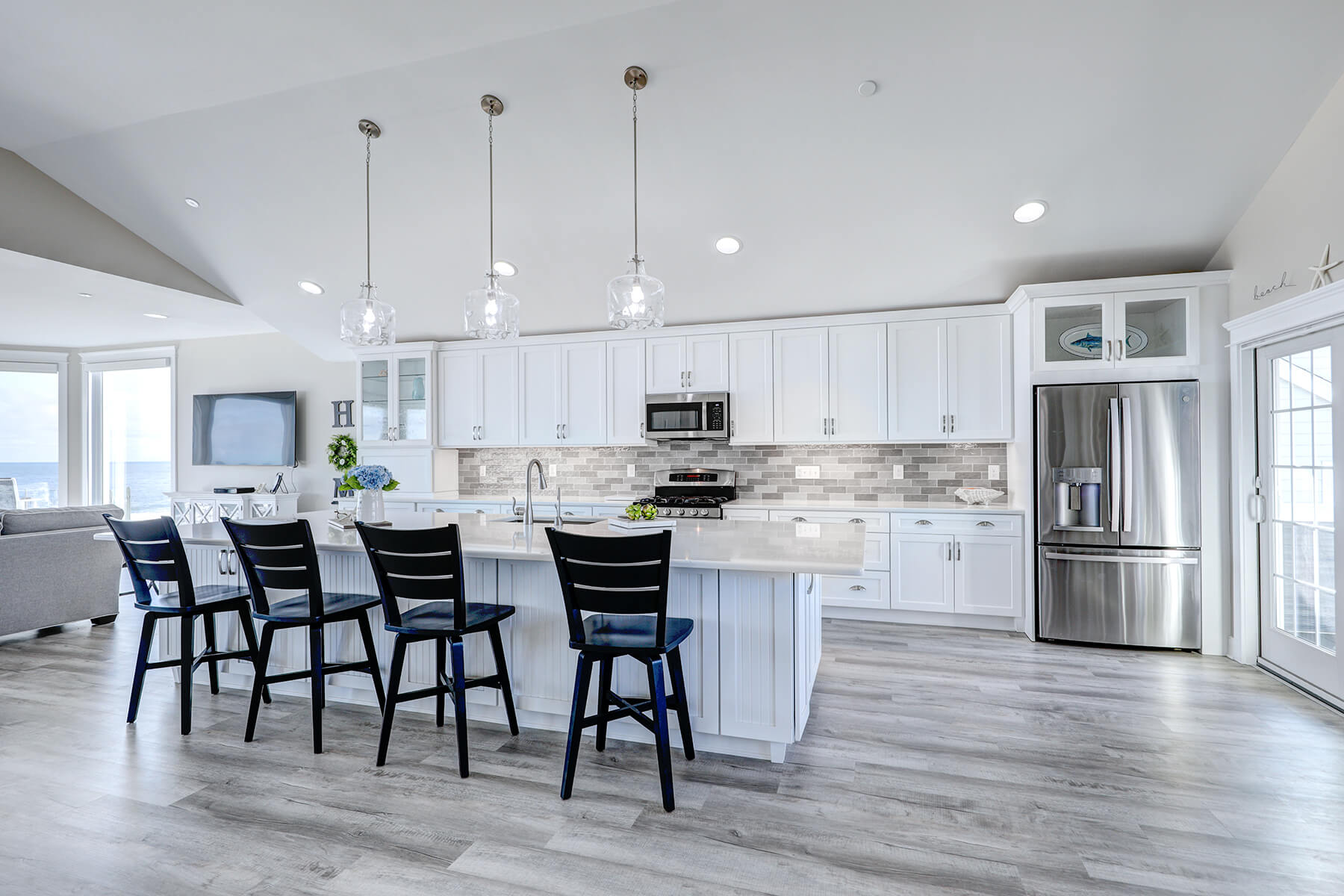 The new centrally located kitchen and how it seamlessly interacted with the flanking living room and dining areas, along with the efficient orientation of fenestration and lighting, achieved that goal beautifully.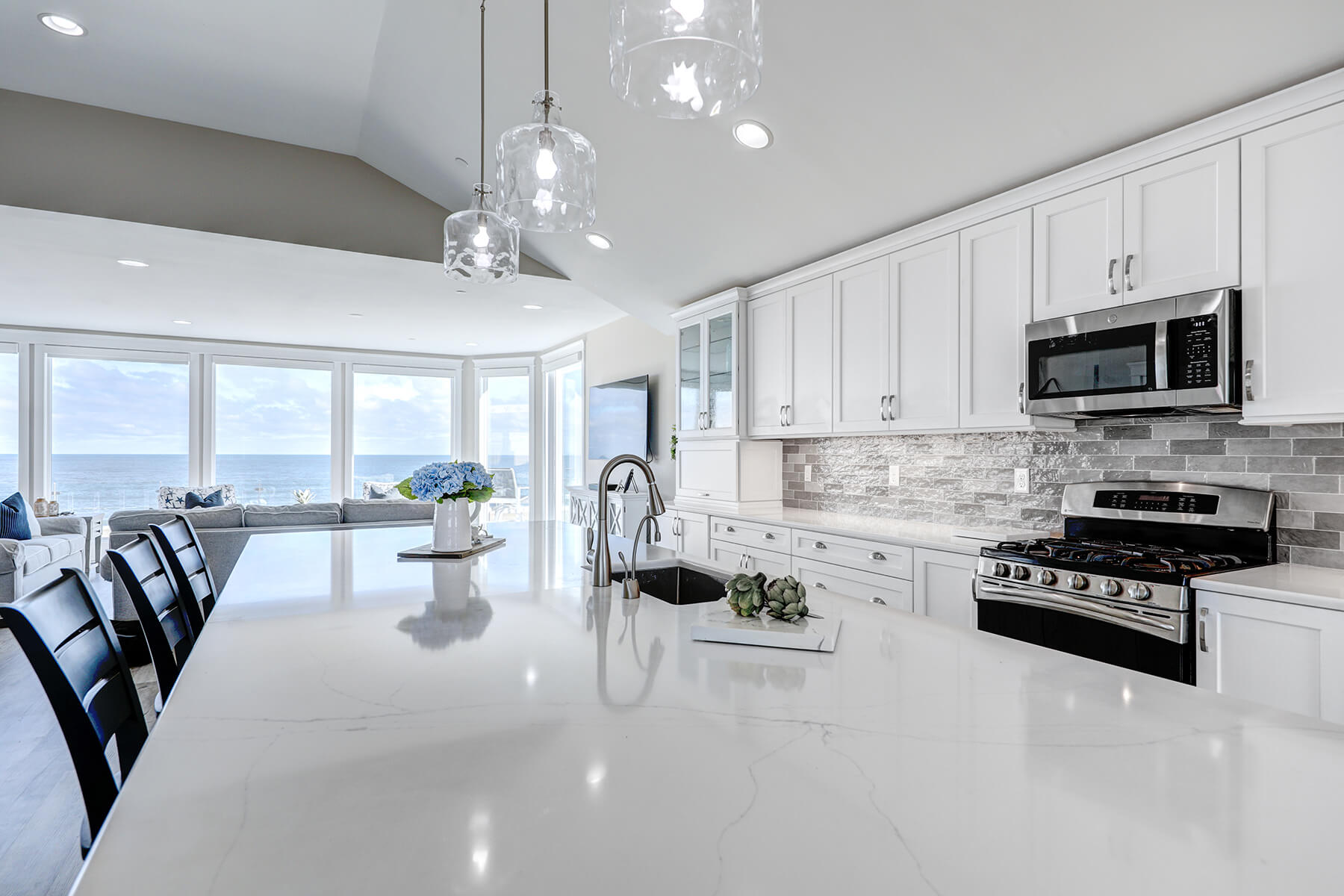 And because the kitchen was relocated, reshaped and reorganized; traffic flow was heightened considerably; inviting, unobstructed working spaces were created; and usable counter space and convenient storage were added.
Before kitchen was moved to new location below.