Errett Road Kitchen in Bethany Beach DE
This homeowner's outdated 1980s abode was not adequate for this family's growing needs. While a more modest renovation was expected, further inspection determined the structural integrity of various systems, electrical deficiencies and present code adherence, pointed to a complete major renovation. This allowed for a new first floor kitchen.
Before and after photos below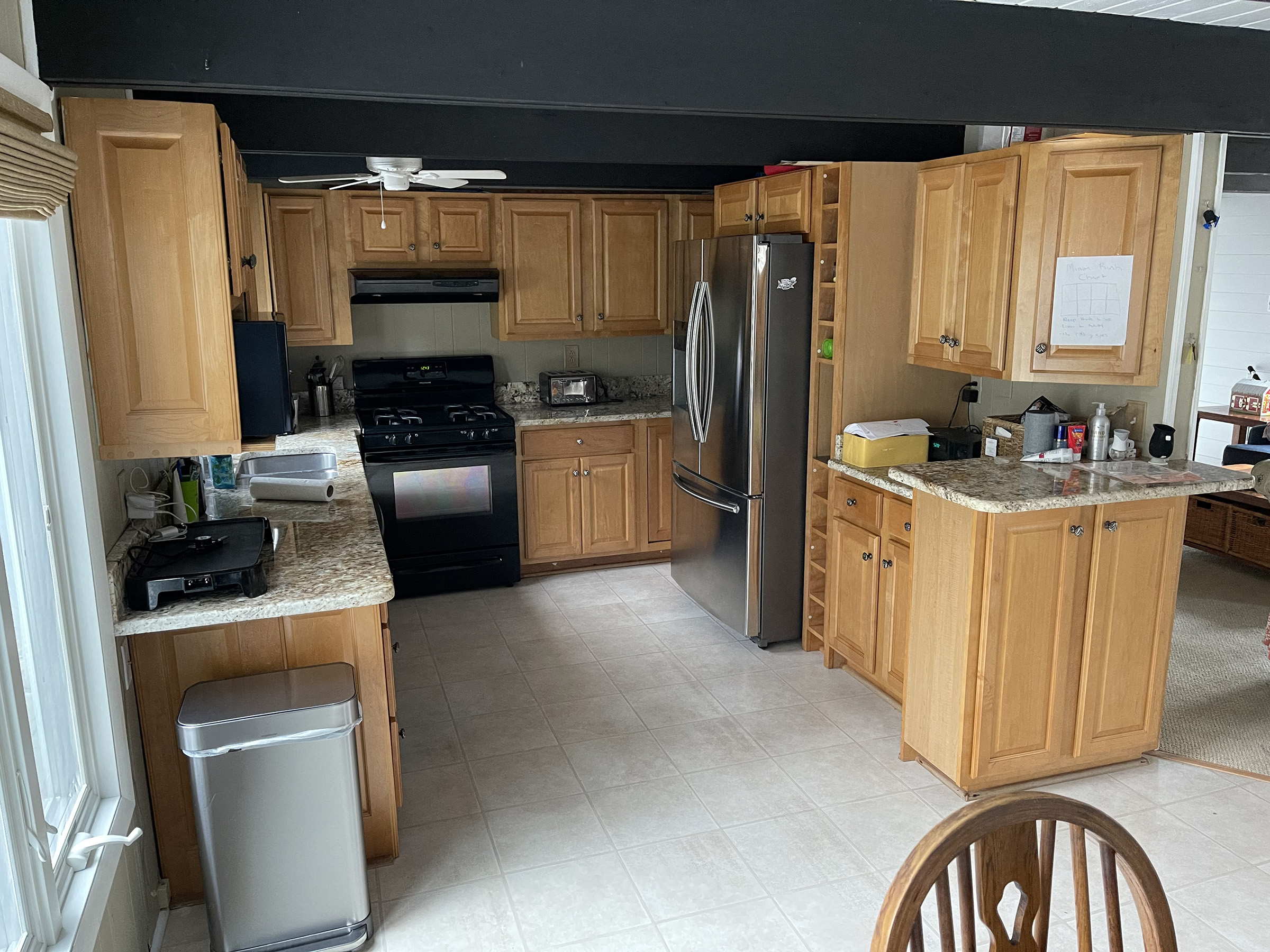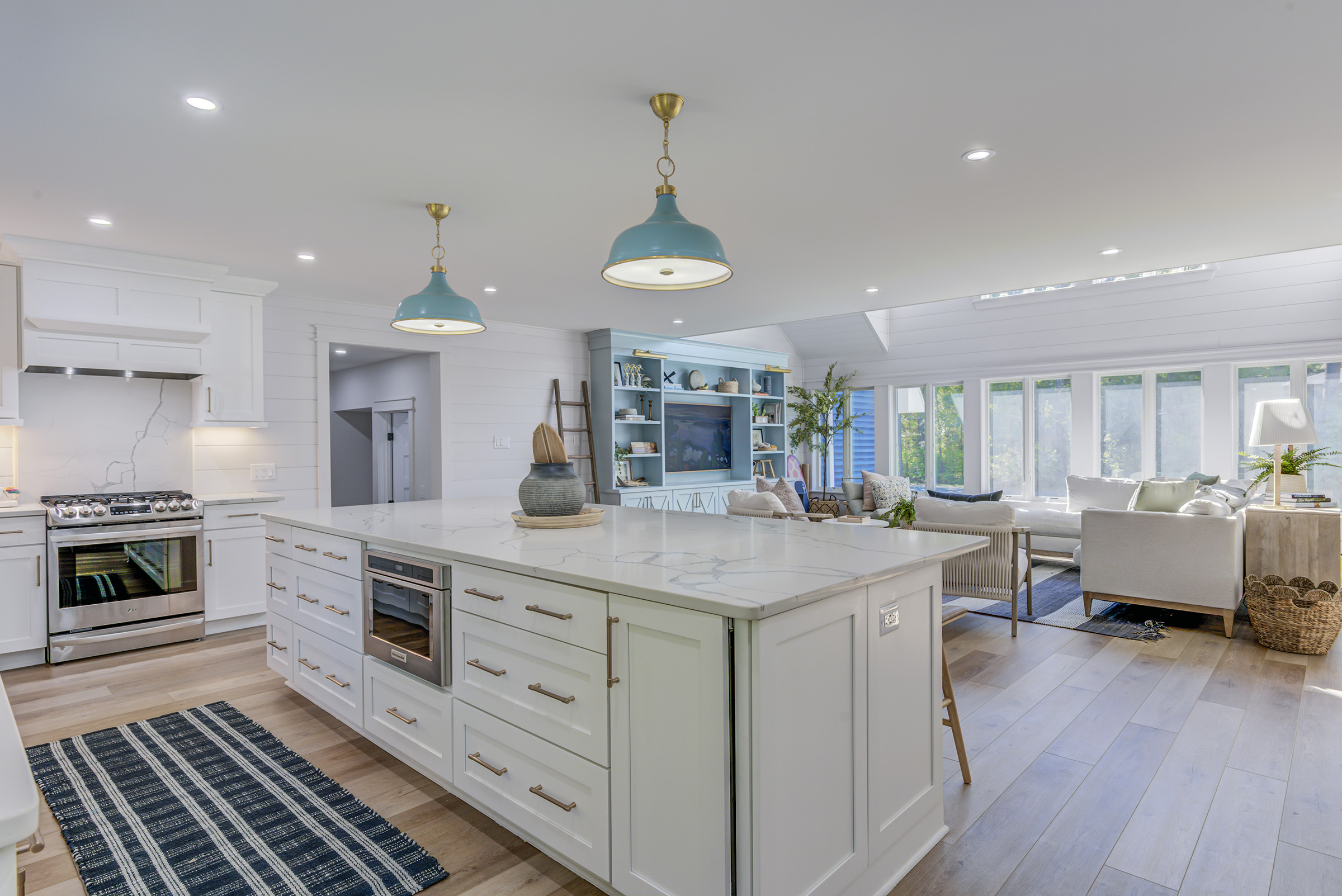 Custom patterned ceramic selections, stone tops, bi-level custom wood cabinets, custom hood vent and floating shelves satisfied the owners vision of an inviting kitchen, and fit well with other design elements throughout the first floor.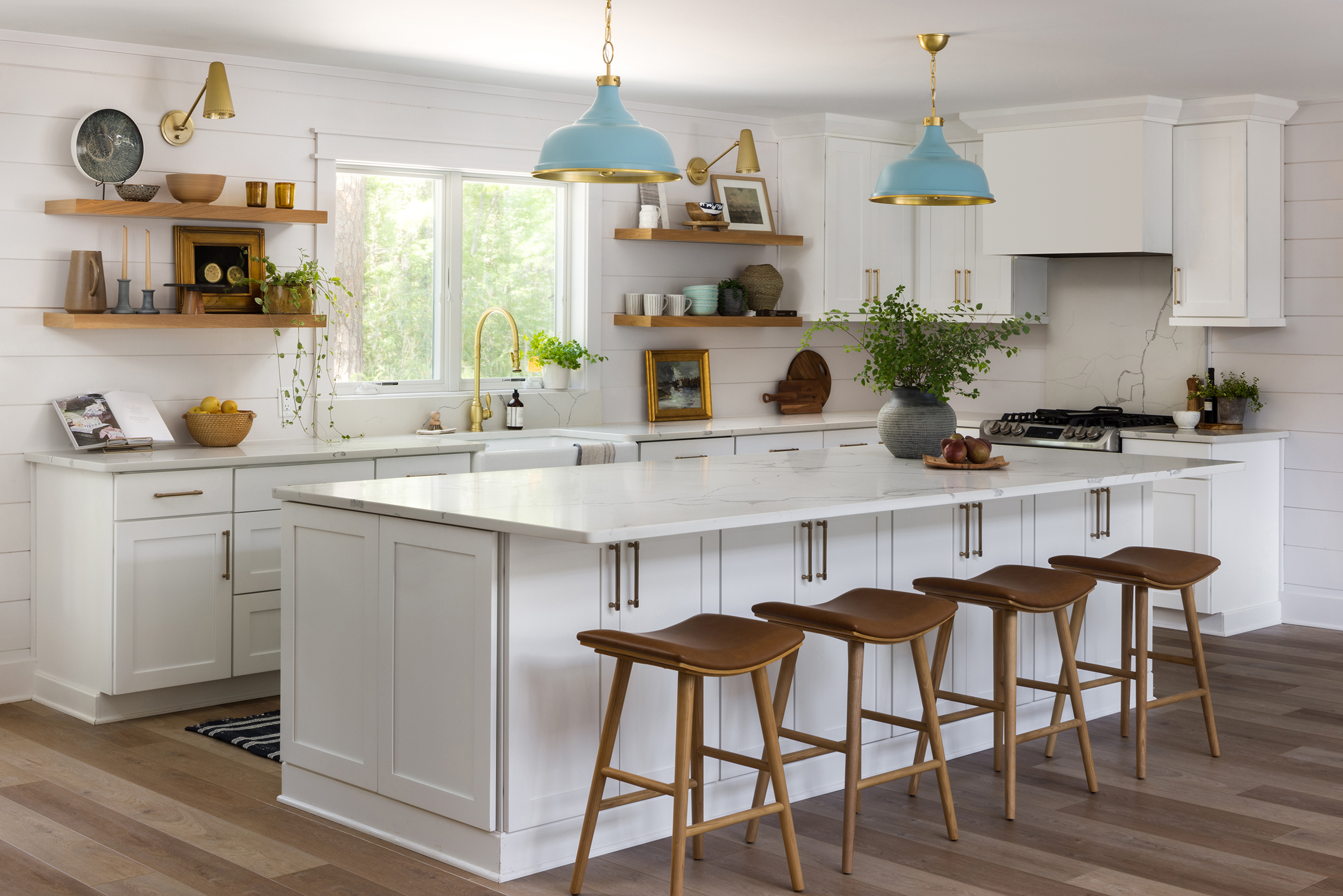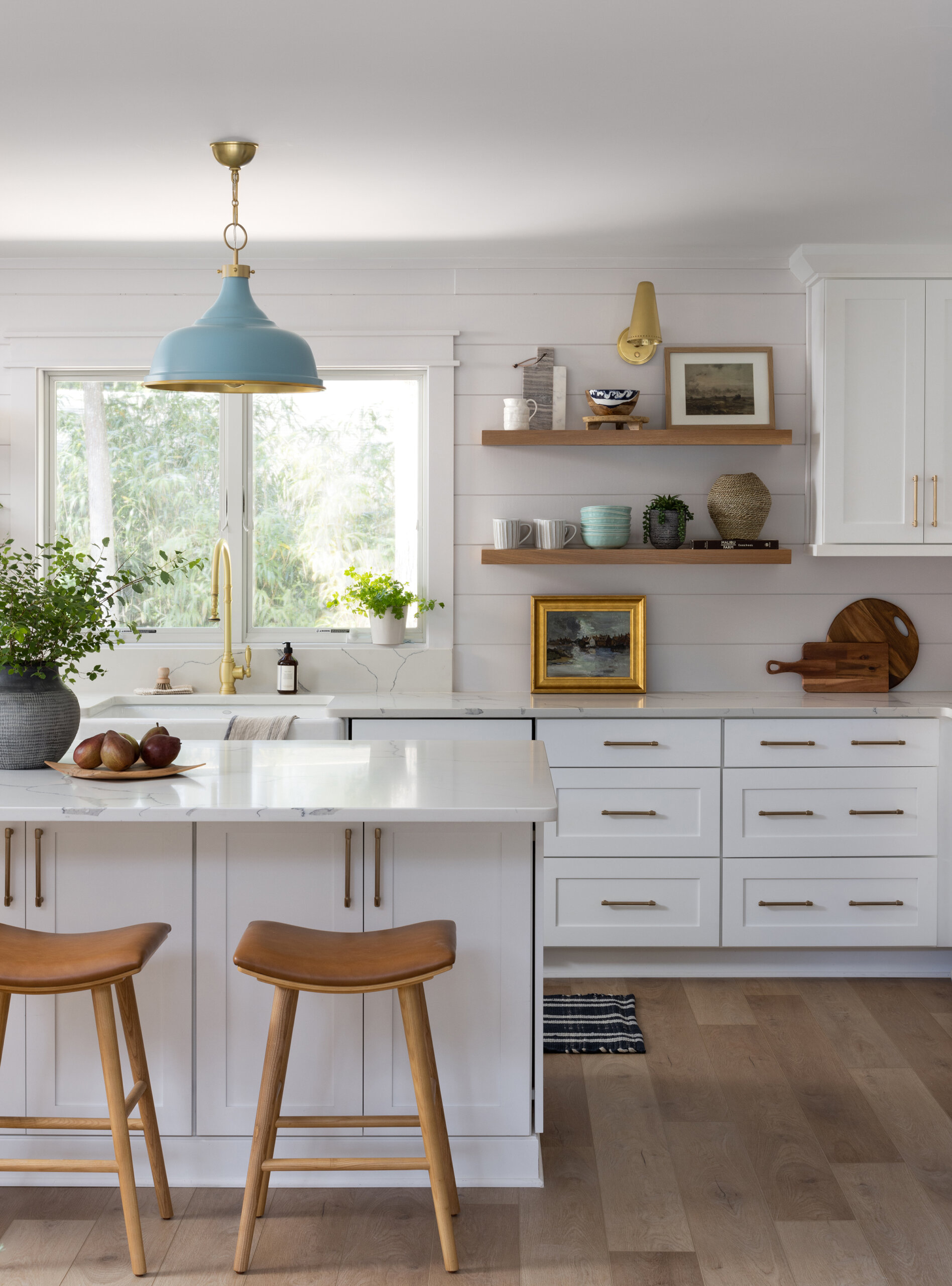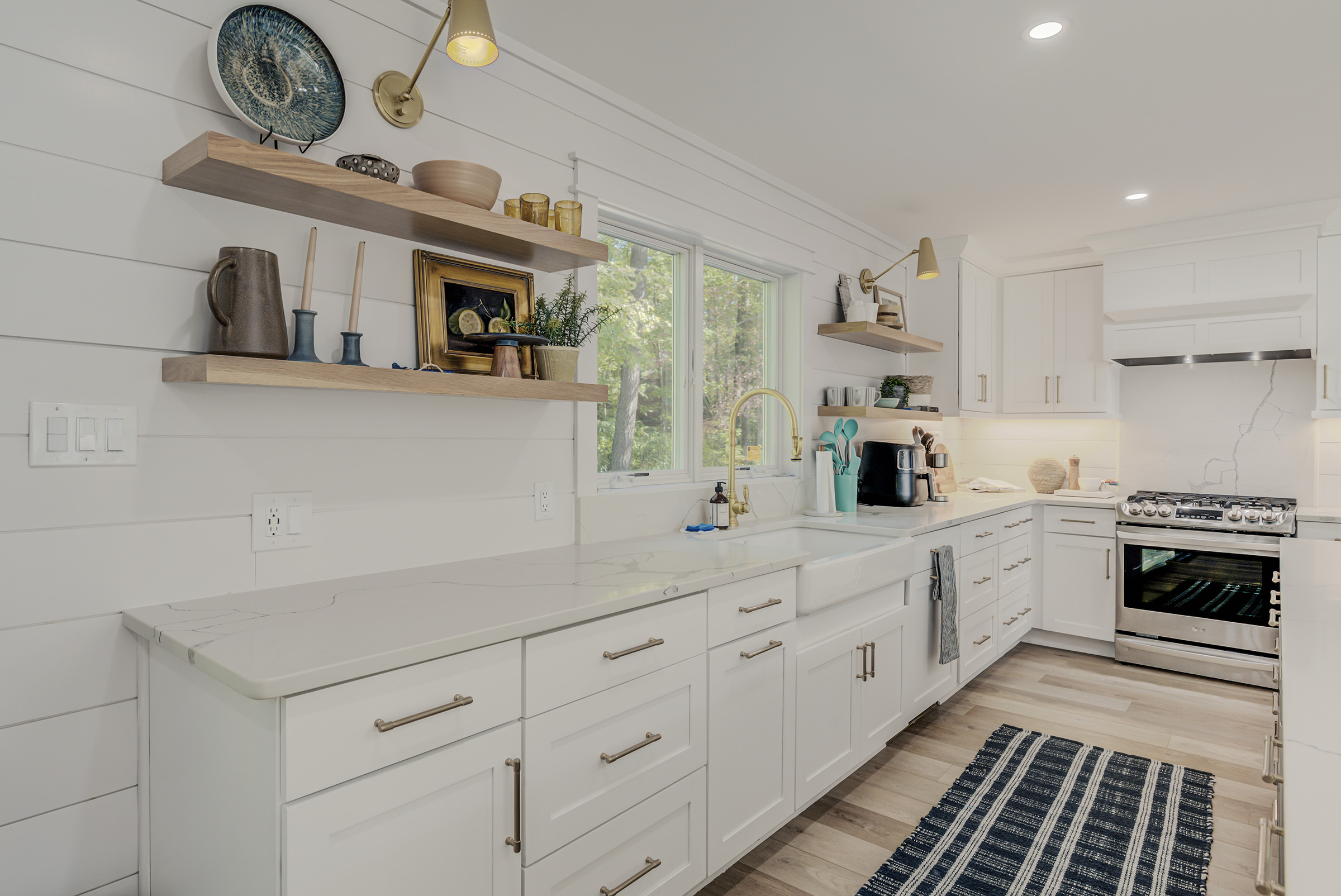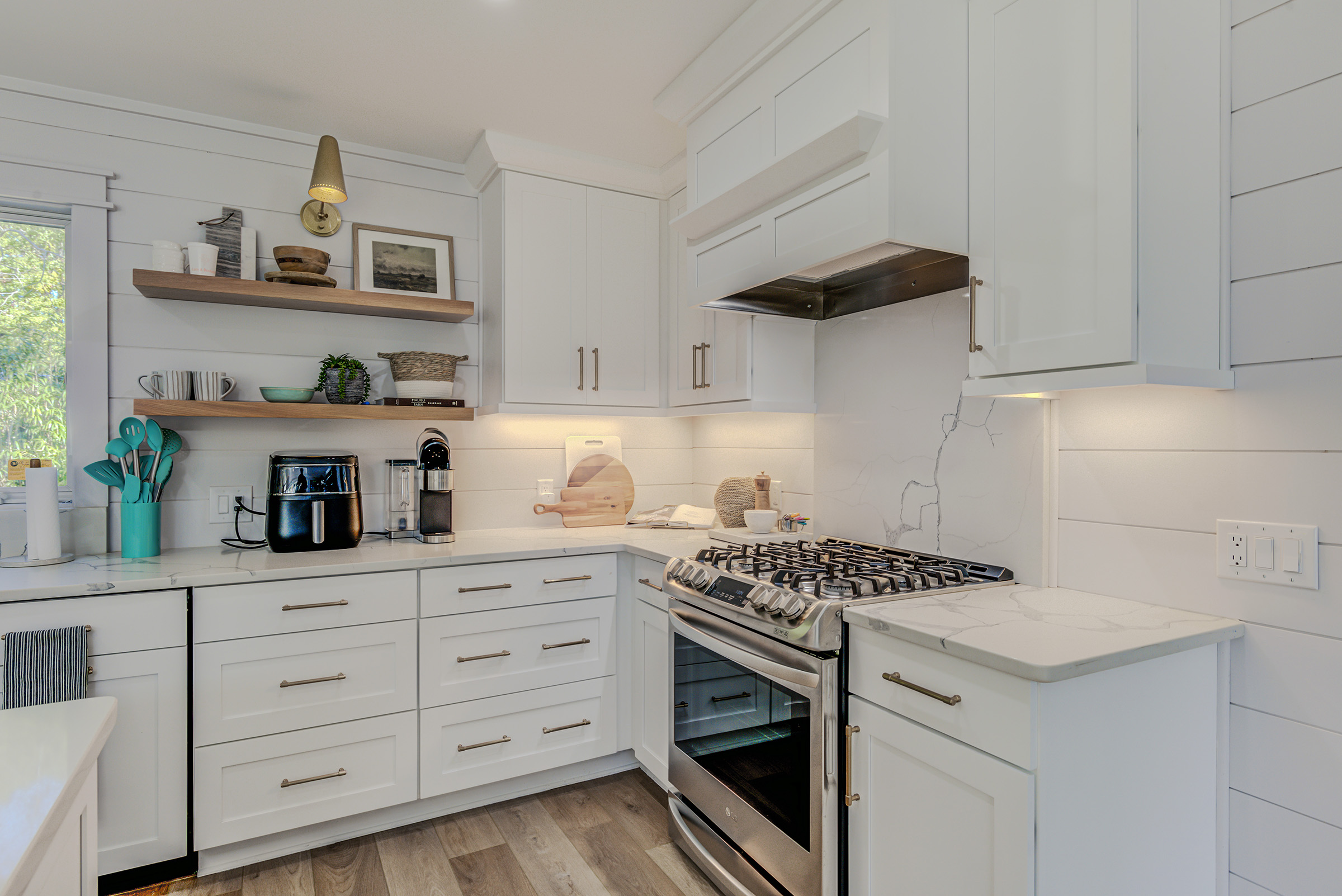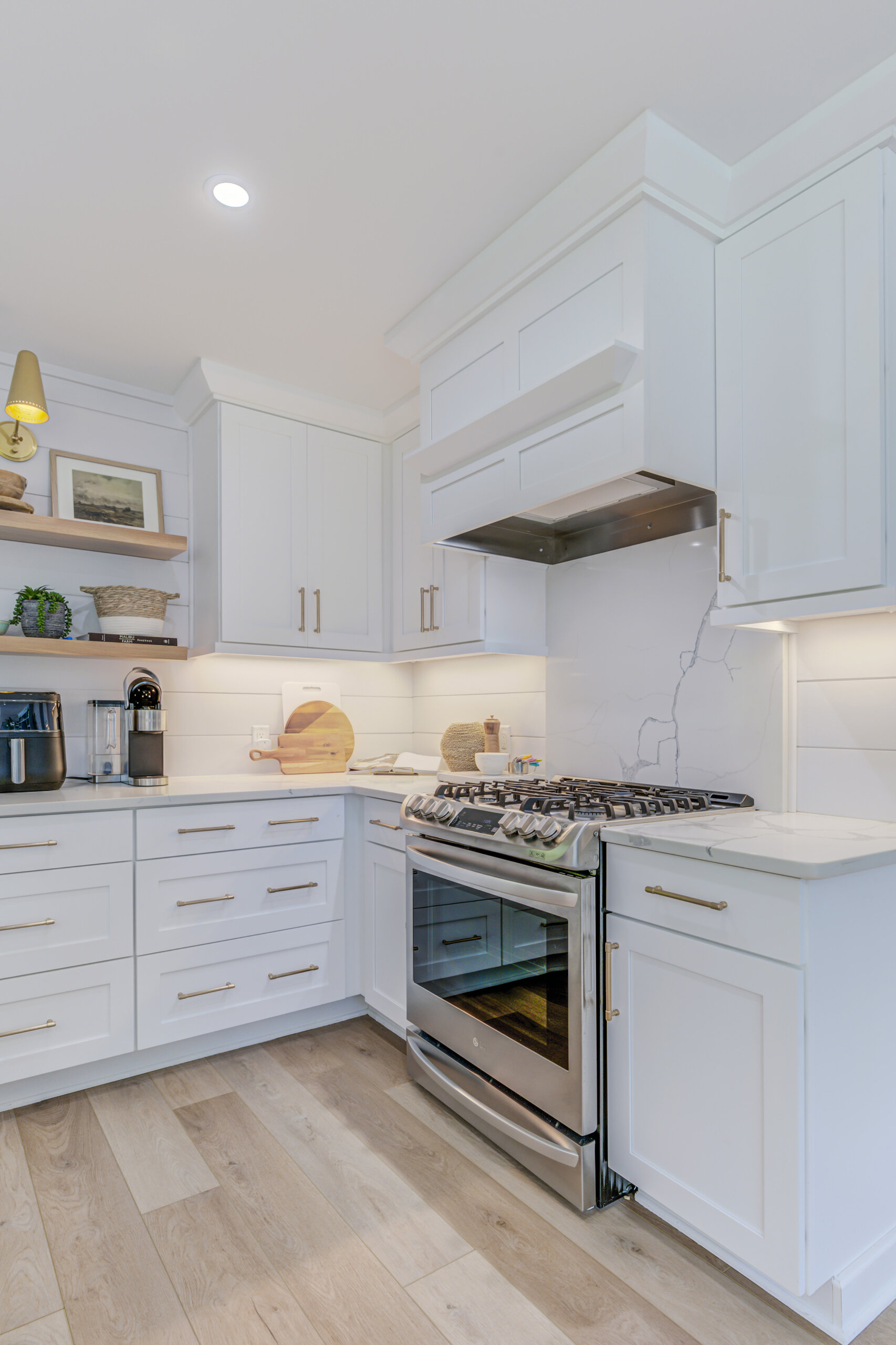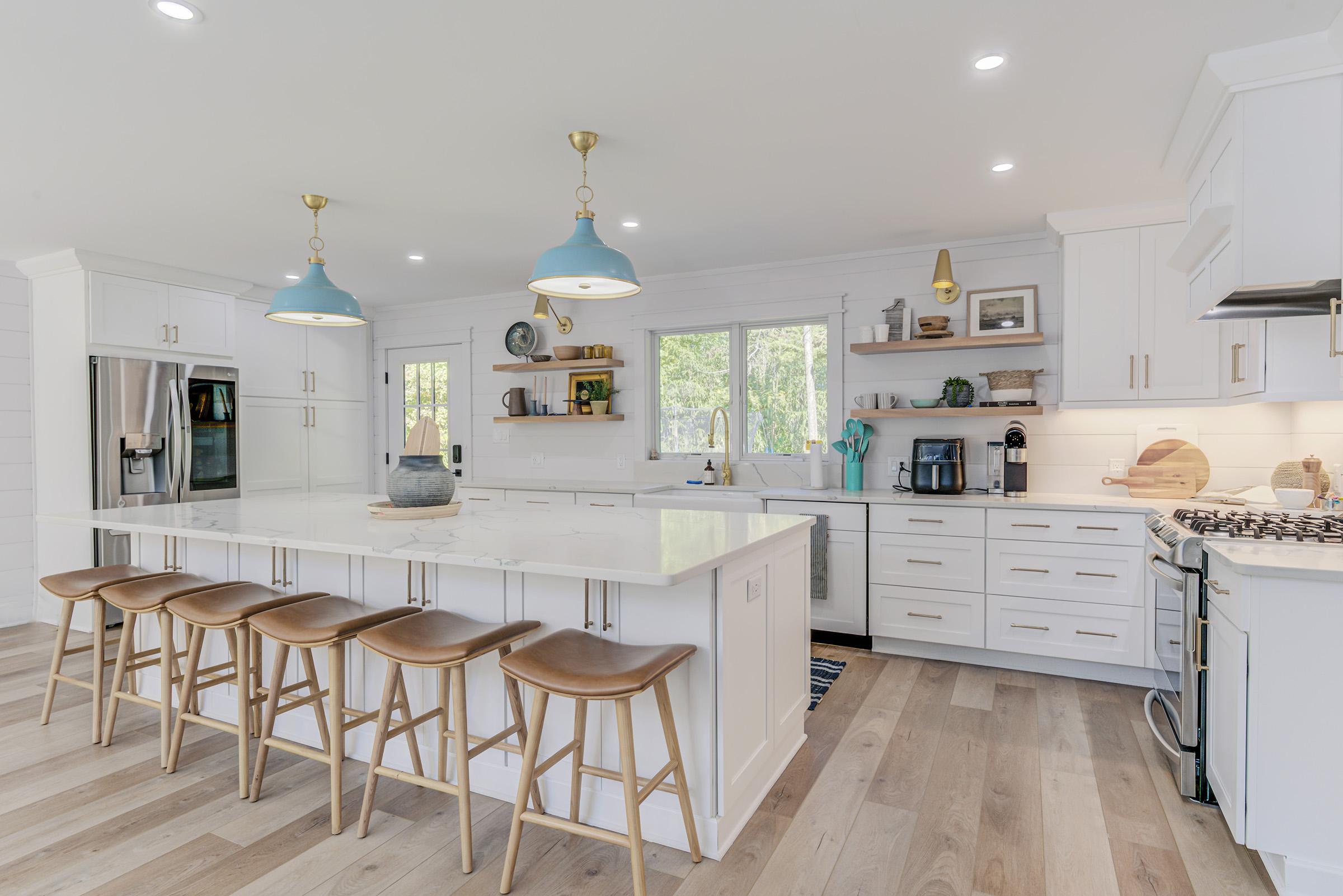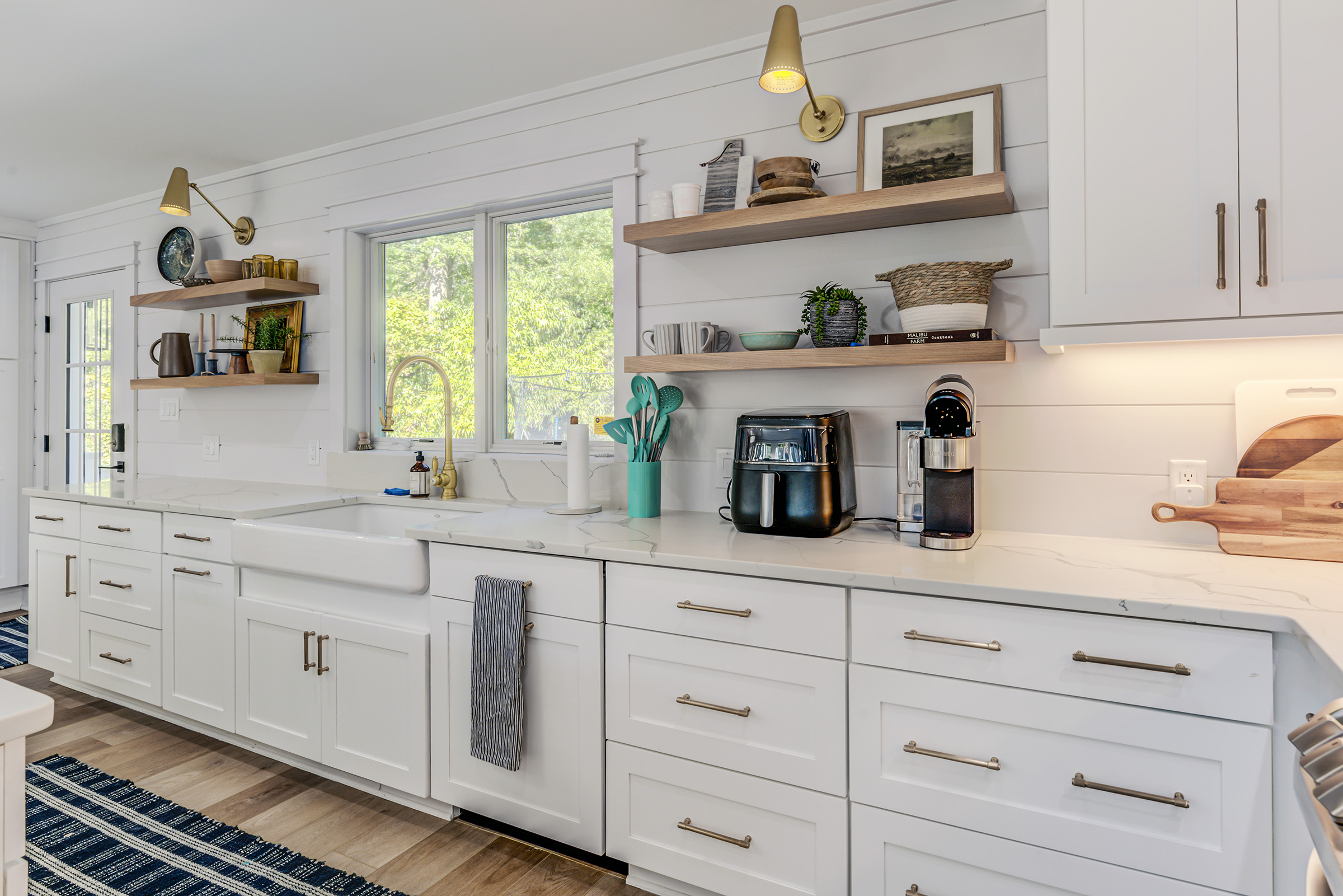 Over 75 recessed LED lights were strategically placed to illuminate what once was a dark interior. The use of sconces and other accent lighting illuminated wall hangings throughout.